Spa for health and well-being
The name "Spa" contents four cornerstones and we fulfill all these at Skepparholmen Nacka. A spa should stimulate all our senses through physical activity, spa treatments, good food and rest. Inspired by nature and the seasons.

The spa gives pleasure for body & soul. Relax in the outdoor pool and in the spacious sauna with breathtaking views of the archipelago.
Relax, meditate and gain strength in a serene environment.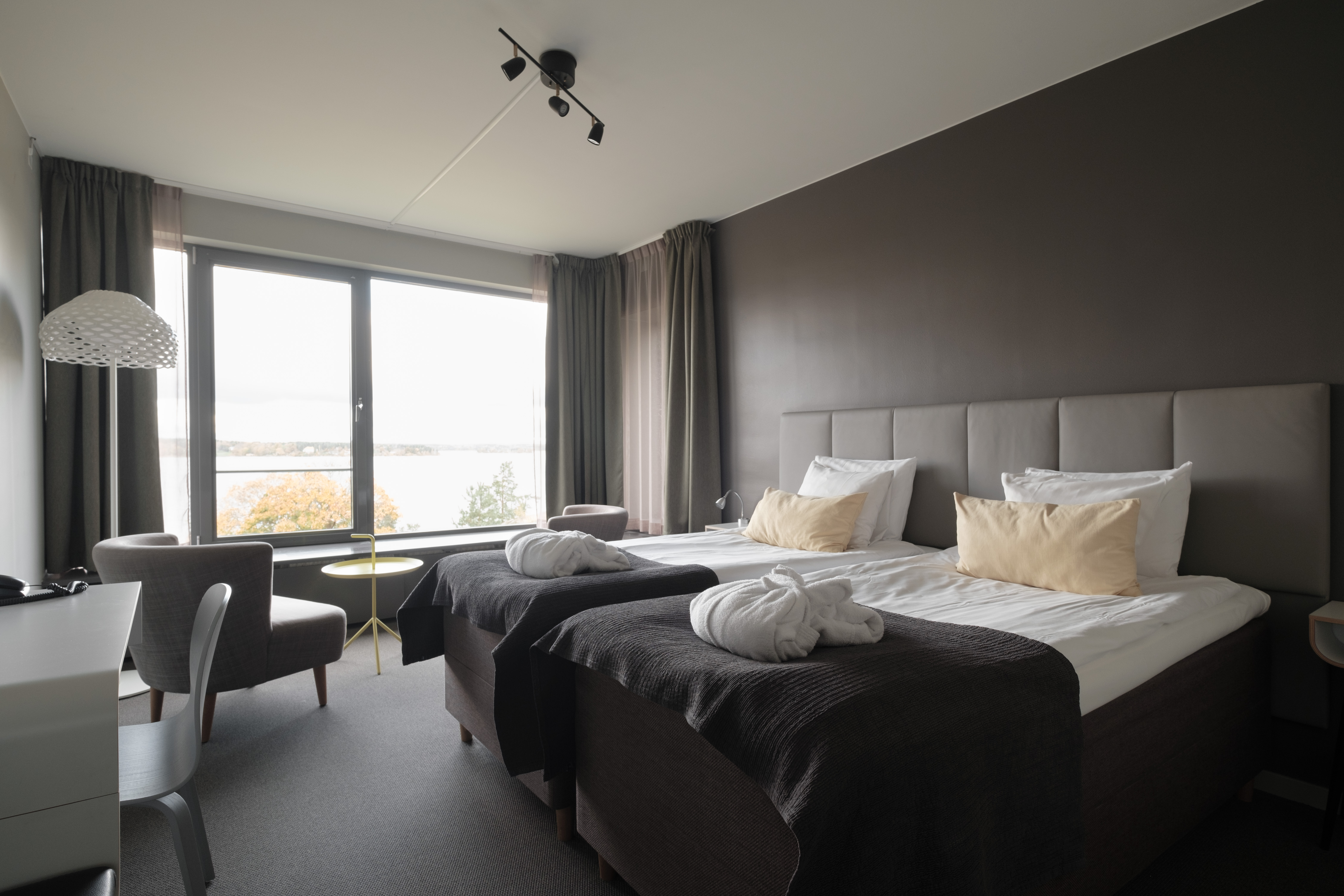 Spa package including overnight stay
At spa your body experiences relaxation and your mind clarity. In the indoor and outdoor pools, you lie back and enjoy the sea view. Beauty treatments, fitness sessions, our panoramic Scandinavian sauna, or a combination of these, will leave you peaceful and serene. During the warm season you rest on our sundeck while listening to the lapping waves and quench your thirst with a refreshing drink.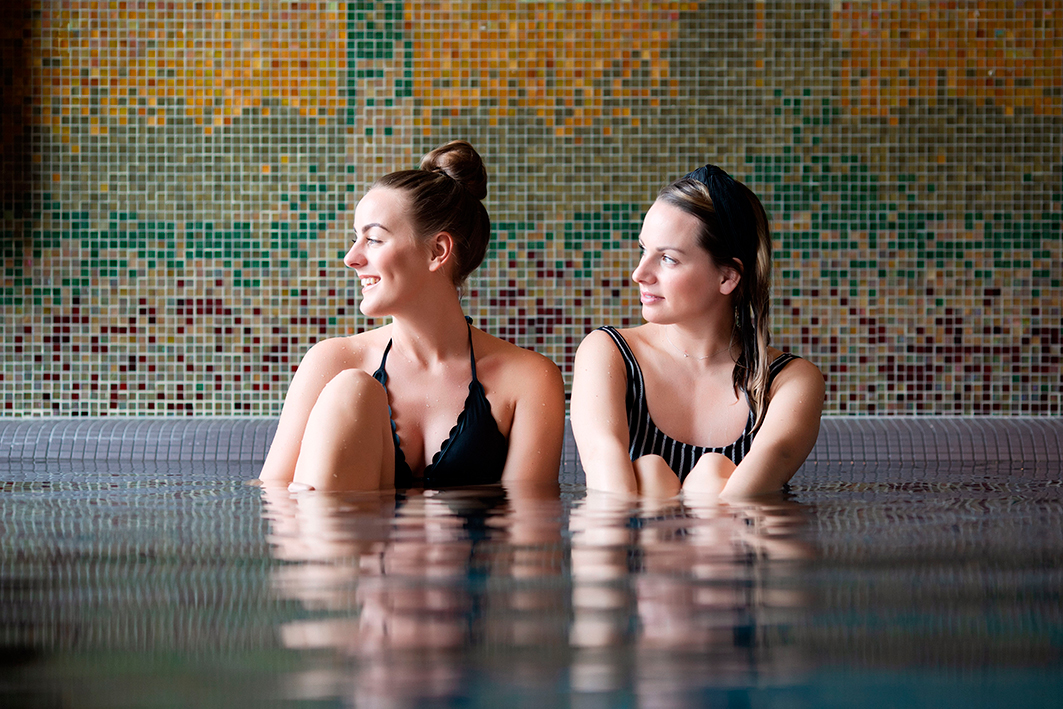 Morning, Day and Evening spa
Rewind and let the stress fade away during a morning, afternoon, or evening at our spa. The calmness truly appears, and the day will be mended. Choose if you start with spa and conclude with a lunch or starting with lunch followed by afternoon at the spa facilities. Or if you prefer visiting us in the late afternoon evening finalizing the day with a two-course dinner in the tranquil restaurant. There is access to magic infinity pool, sauna, and relaxing lounges. Looking for the extra health boost? Try a quick cold dip in the sea down by the jetty! 
 
There are different massages that dissolve stiff and aching muscles, resulting in the most relaxing feeling and well-being. Or let us give your facial a soft and strengthening treat. Adjusting the products to your skin type, your skin becomes soft and smooth, and your skin will shine rejuvenated. Book treatments in good time prior to arrival, preferably as the spa package and visits are booked.
You can also visit us just to enjoy a spa treatment, without a spa stay. 
 
Skepparholmen Nacka installs Infrared Sauna
Just like with a traditional sauna, there are many health benefits with an Infrared sauna. The core temperature in the body is raised, whereupon the blood circulation increases. This provides new oxygen to the muscles and is especially effective after a workout to allow the muscles to recover. Infrared saunas can also have a positive effect on the immune system and can also lower high blood pressure.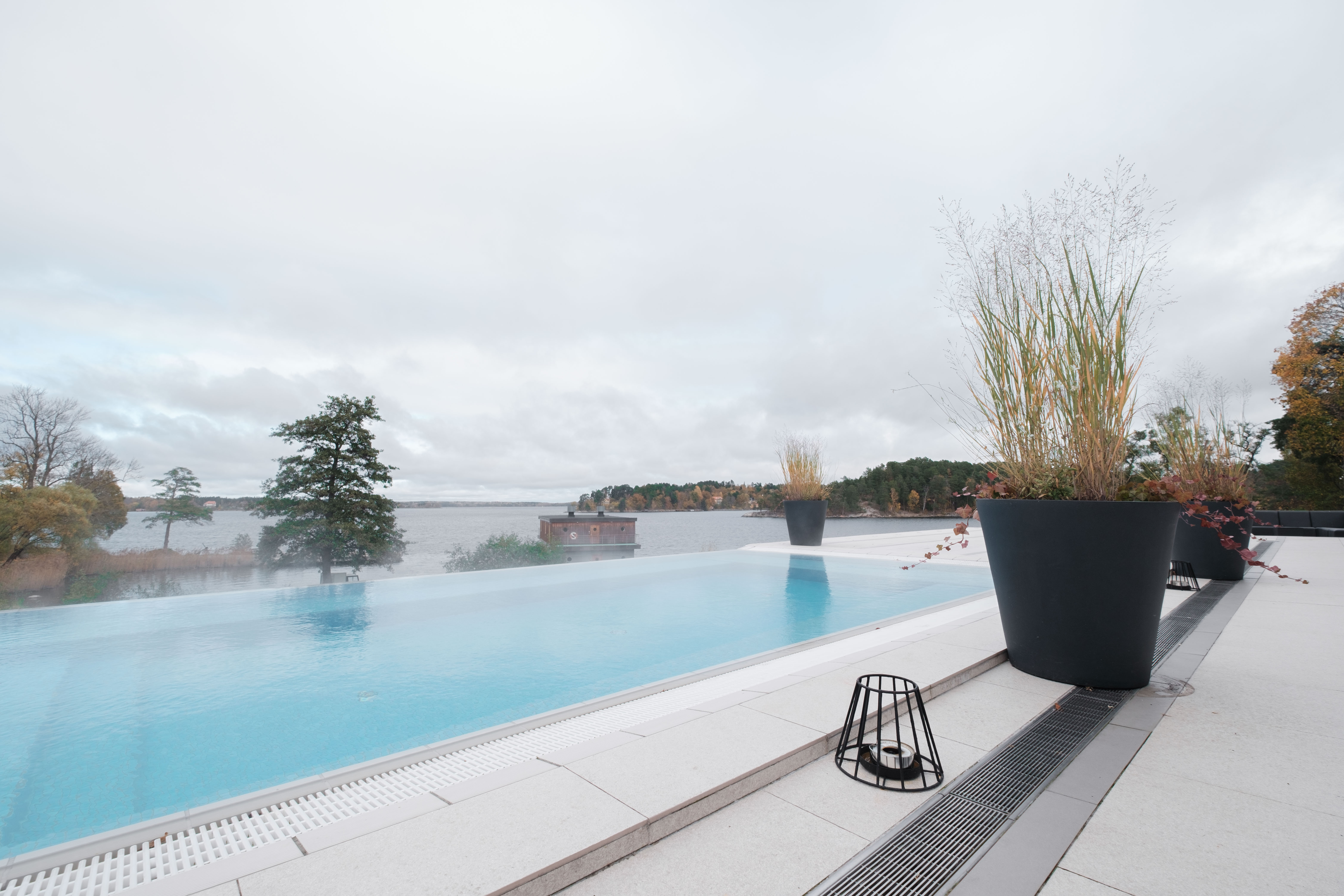 Swimming Pools - Salus Per Aqua
Spa means "Health through water". Let your body relax in warm pools. Watch boats gliding by lying in the infinity pool . The indoor pool is like a magical pond nestled by beautiful mosaics. Here you can feel your stress float away and become filled with new energy.
The sauna bath strengthens the immune system, and achieves wonders for muscles and stiff joints. Our dry sauna is spacious and overlooks the pool and the sea. If you dare, you can take a cold bath at our jetty. The contrast between heat and cold gives a real kick. It triggers a variety of hormones that increases your well-being and creates a euphoric feeling.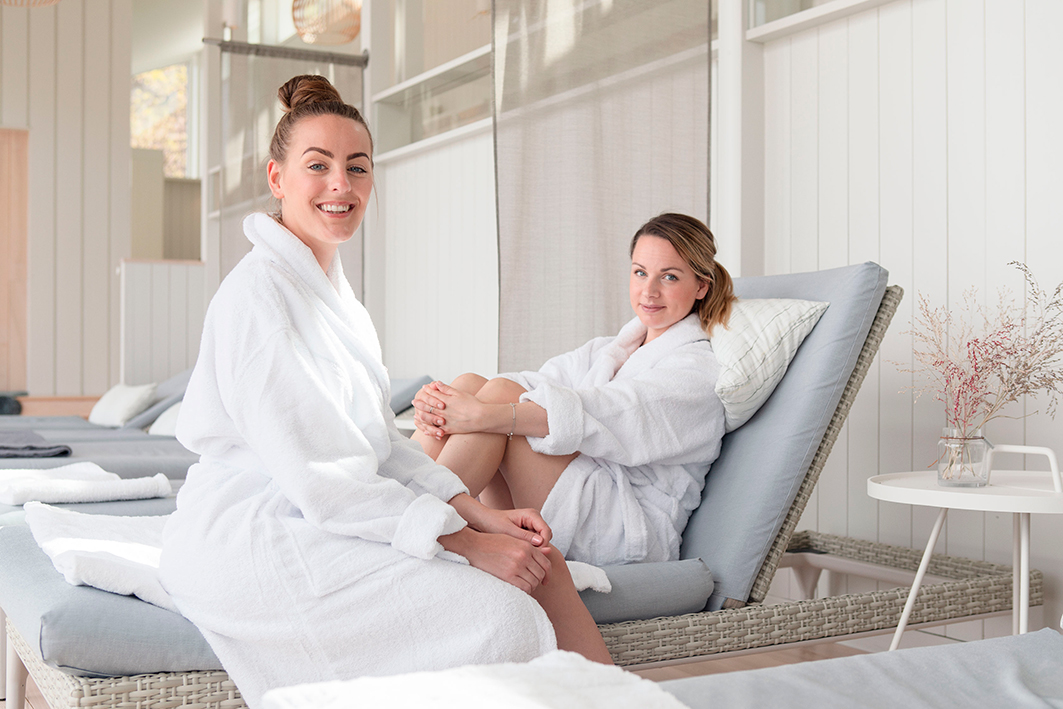 Here you can relax in comfortable armchairs overlooking the sea. We provide hot tea, fruit and water cost free. If you want to buy something from our bar, you have choices as champagne, wine, beer and cider along with snacks and simple dishes. There is also ice cream, sweets and chocolate.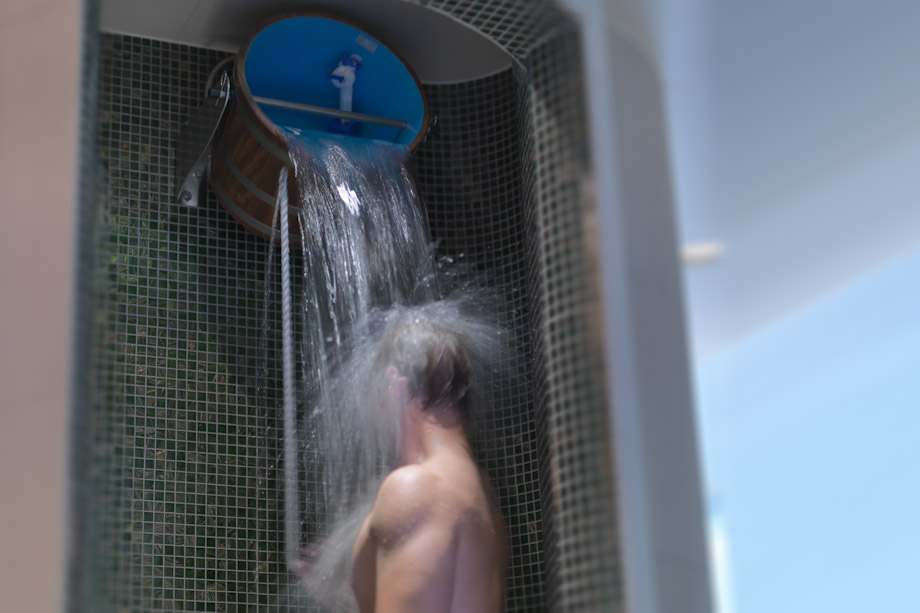 Cold showers stimulates the immune system. At the spa, you can experience ice cold showers with eucalyptus-scented water jets. You can also enjoy warm shower jets with a tropical scent. Showering hot releases the hormone oxytocin, which is usually called the "feel-good hormone". If you dare, you can pull the string to a water bucket with ice cold water. The well-filled bucket then tips over. Feels refreshing after a relaxing sauna bath.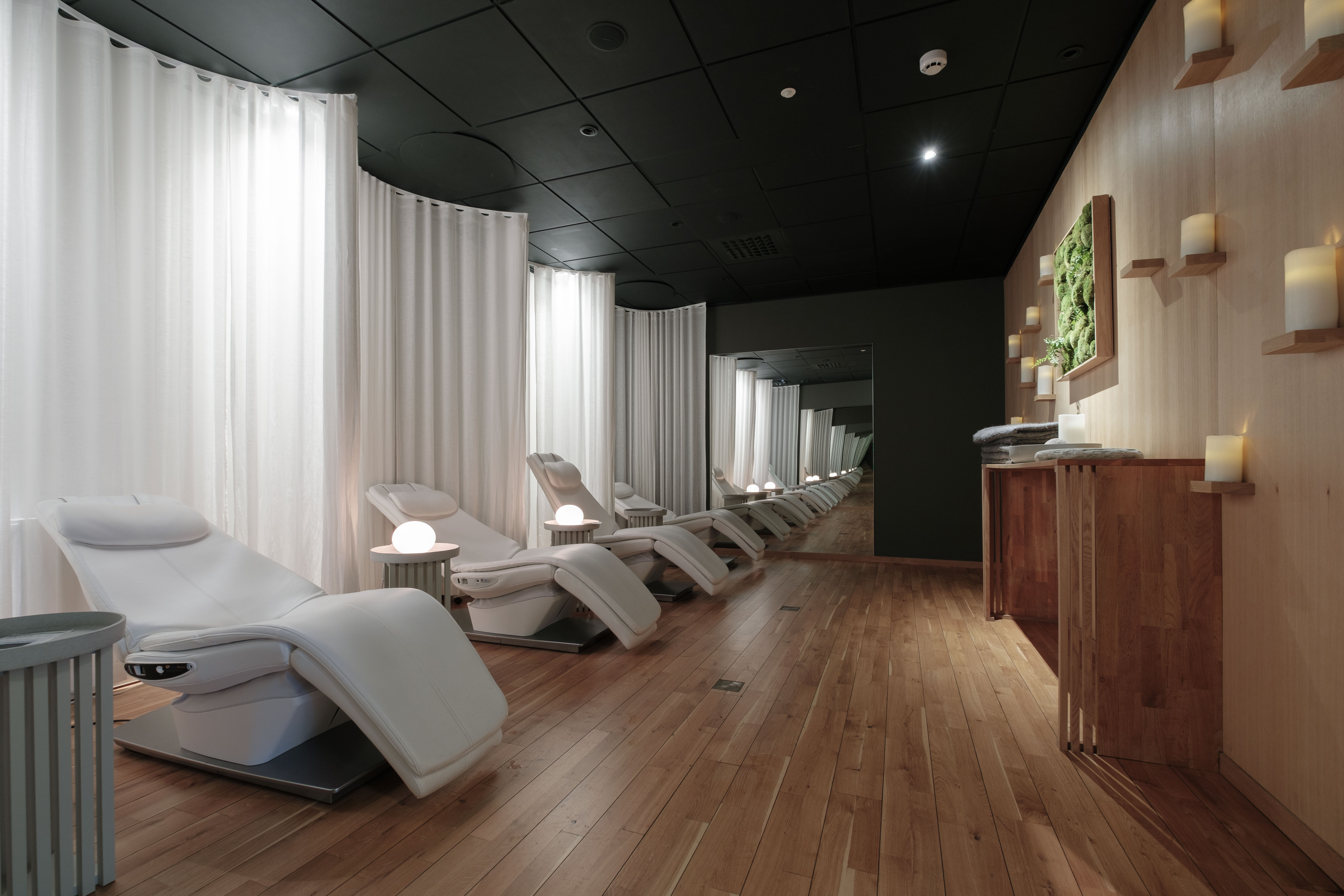 At the entrance to the serene Mindfulness room, you are welcomed by a living green plant wall, created to give a calming effect. In this room it is peaceful and quiet. There are recliners where you can sit back and slowly rock yourself to rest. In the background you can hear relaxing music.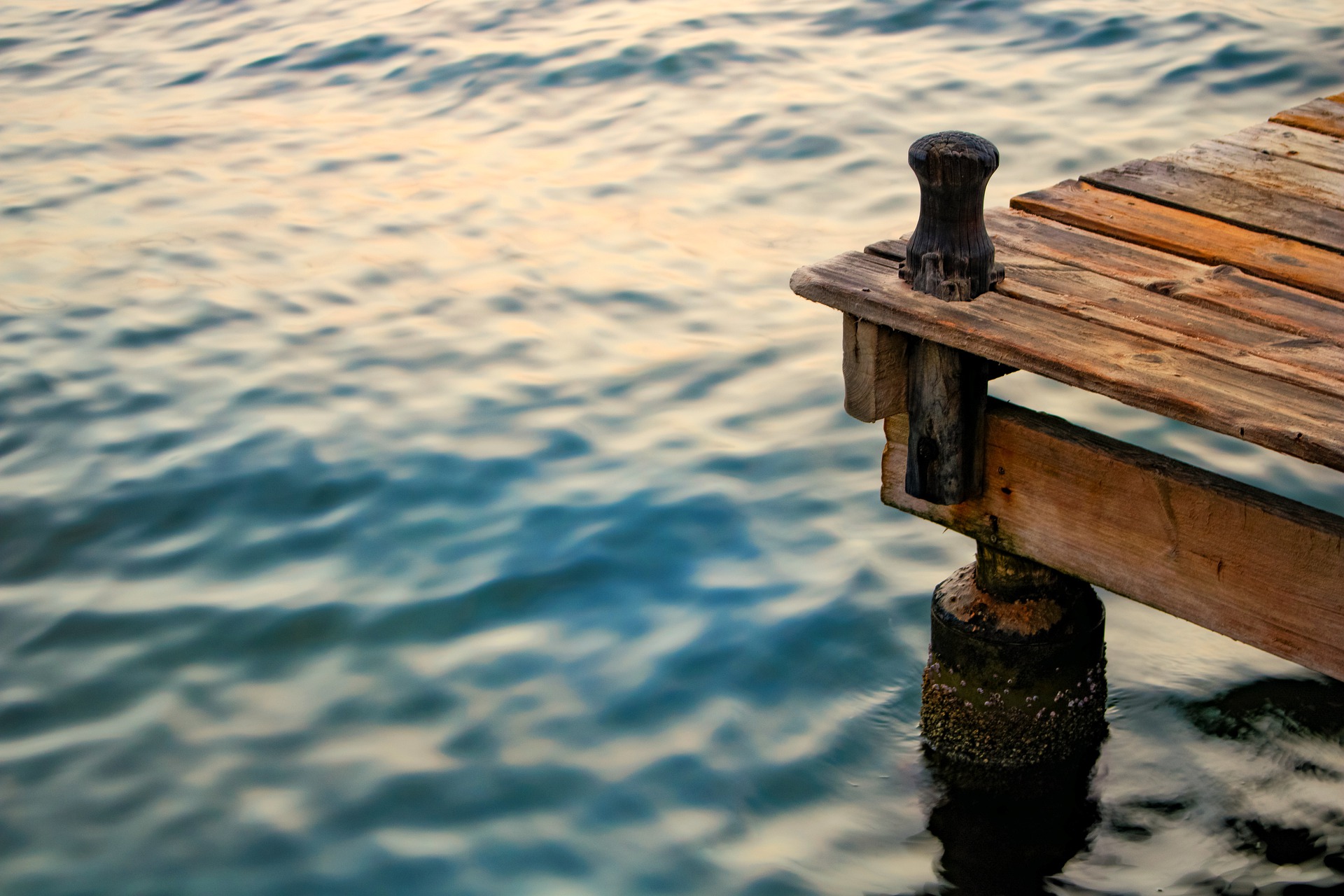 If you want to take a cold bath in the sea, you can do so with us. At the jetty down by the sea there is a bathing ladder. It is said to be many benefits from cold bathing regularly. Many say that it contributes to increased well-being. However, people with heart disease or high blood pressure should consult a doctor before taking a cold bath.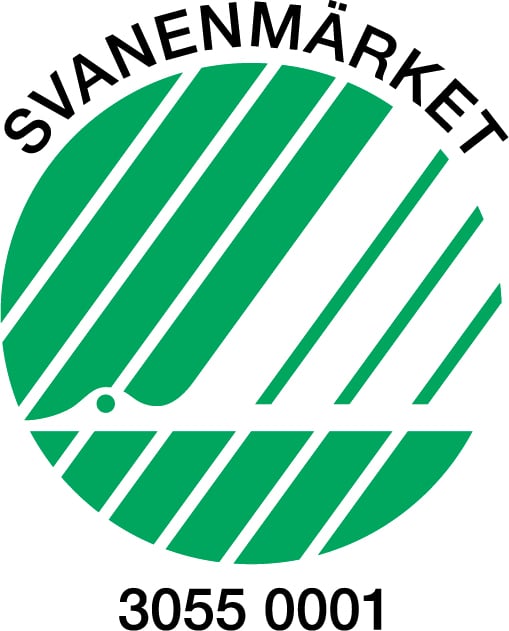 With our heart for the environment
We always strive to minimize the environmental impact without reducing quality and service. That is why we choose suppliers and products that have the least impact on the environment. The hotel is quality certified according to ISO 14001 and eco labeled with "Svanen". In addition, the restaurant is Krav certified.