We stay open all year around and offer everything from hotel breakfast, lunch, brunch, and dinner as well as small intimate musical events. Welcome to our panorama restaurant overlooking the grand scenery of the main waterway to Stockholm! 
For table reservations please contact us on 08-747 65 00 or info@skepparholmen.se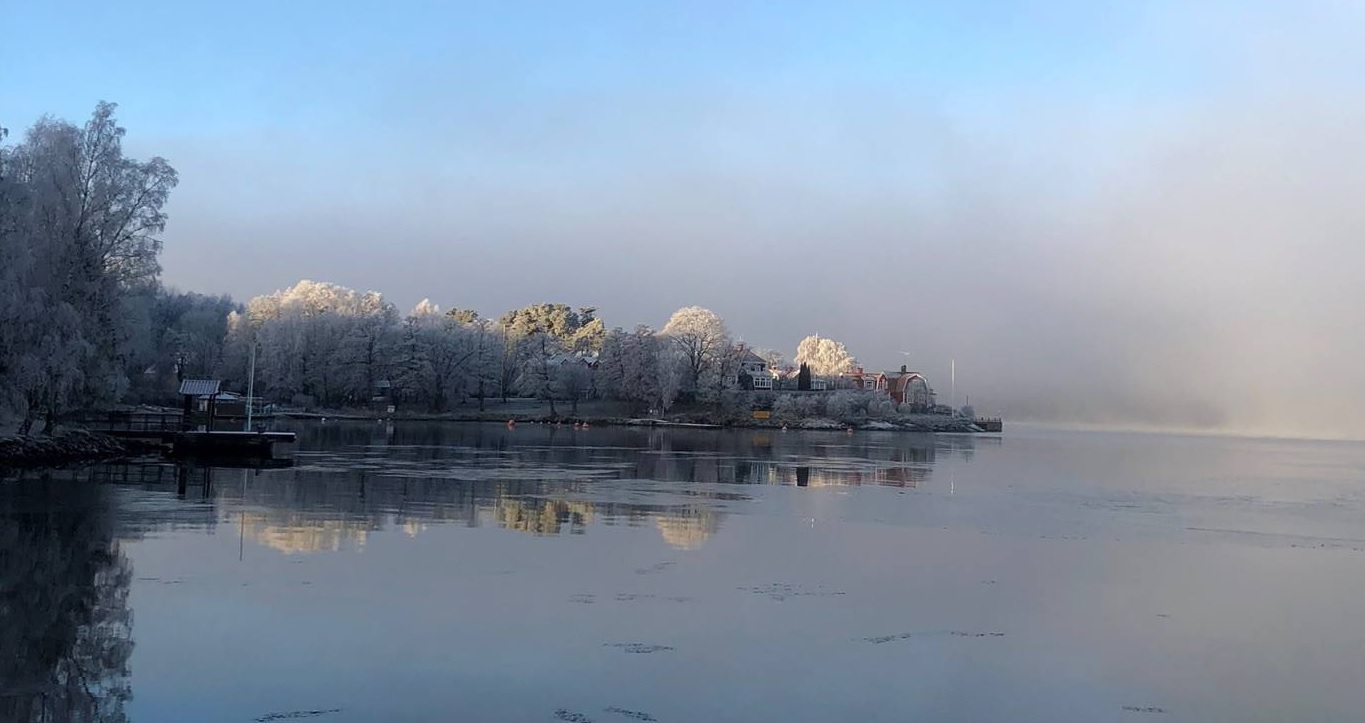 Celebrate Christmas with us!
Let us take care of the Christmas arrangements so that you can celebrate a sparkling Christmas Eve with your friend or why not with the whole family. The mulled wine is being heated, the Christmas table is set and as an extra bonus you have access to the spa with hot pools, sauna, gym & relaxation. If you dare, there is also the possibility of winter swimming. The age limit for the spa has been lowered and applies from 10 years. A very warm welcome!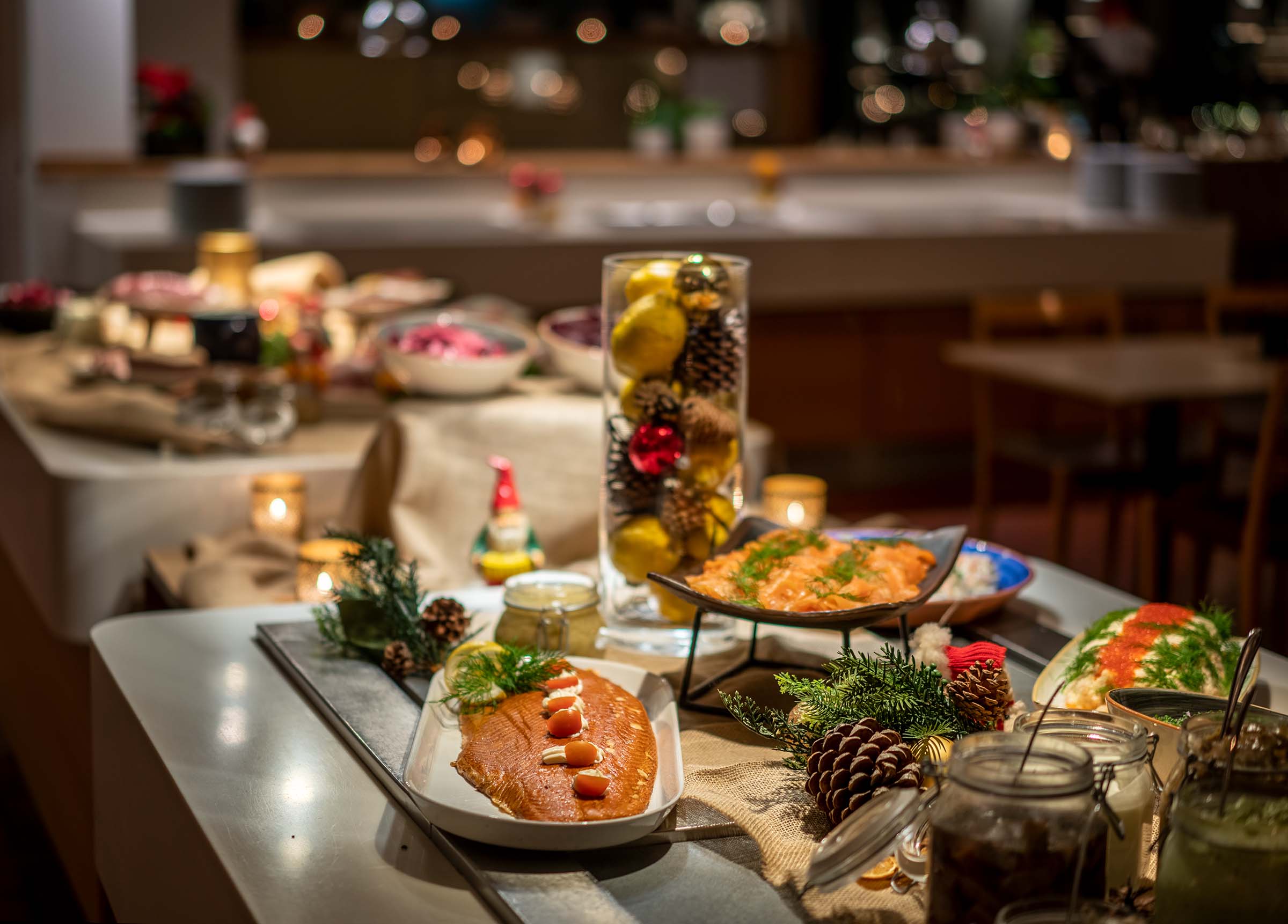 Christmas table November 30 to December 24
Gathering friends and colleagues for Christmas dinner is very much appreciated. Start with a boat trip in the beautiful inner archipelago from town to us. We set up a traditional Swedish Christmas table. Suitable for both small and large groups.
Wednesday, Thursday & Sunday: SEK 695 per person.
Friday & Saturday: SEK 795 per person.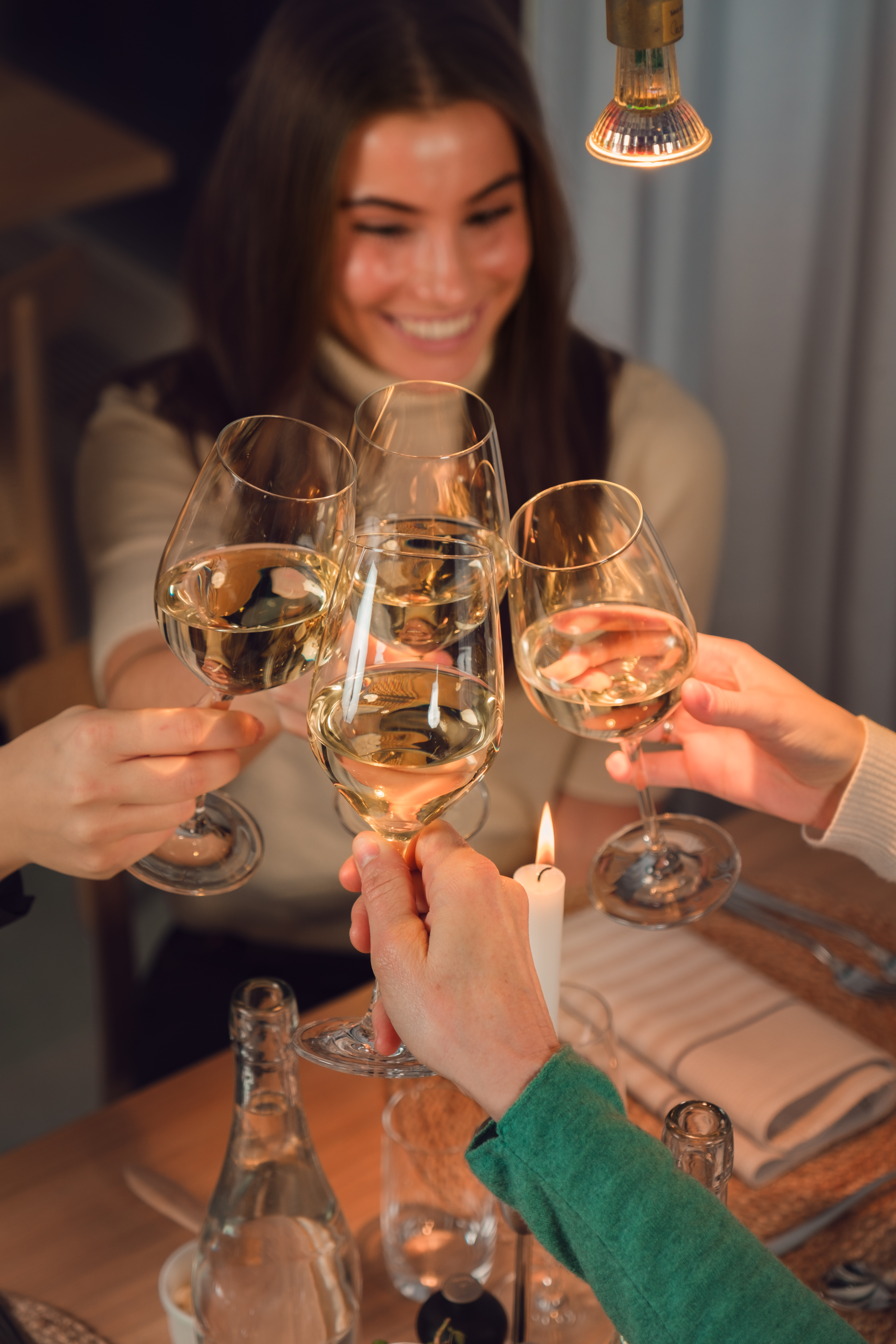 Enjoy the last hours of the year and start the new year with someone who means a lot to you. It will be a nice day and night with spa, New Year's dinner and musical entertainment. Start the new year with a good morning's sleep. A very warm welcome!
A good start of the day is the most important of all. Therefore, start with our rich breakfast while overlooking the great sea right outside the grand panoramic windows. This followed by an inspirational walk alongside the water, where you inhale the wellbeing and getting ready for the day!
We have our breakfast buffet open weekdays at 7:00-9:00 and weekends at 8:00-10:00. Price SEK 125 per person.
Welcome!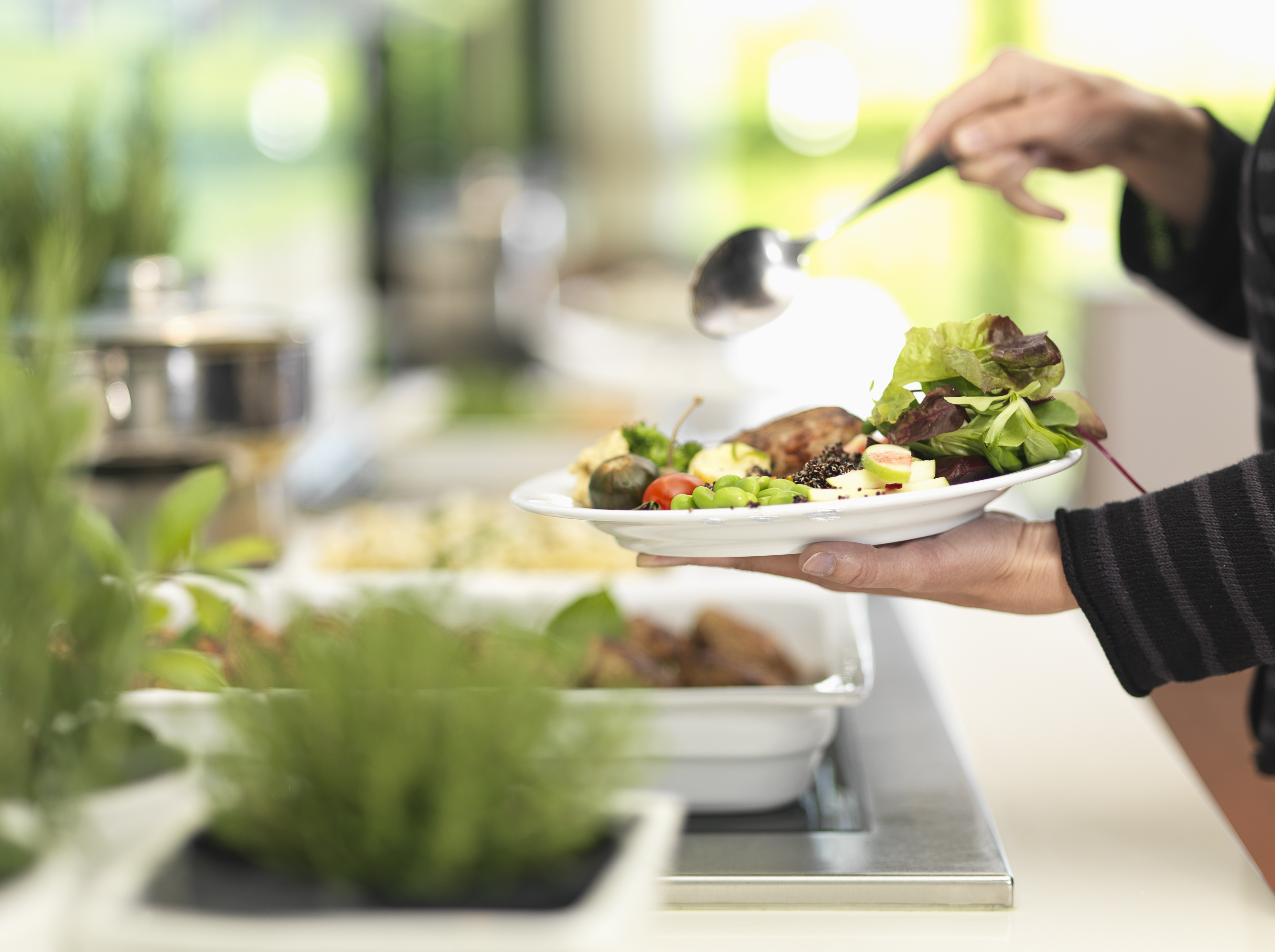 We serve a lunch buffet Monday to Friday. SEK 175 per person.
 Welcome!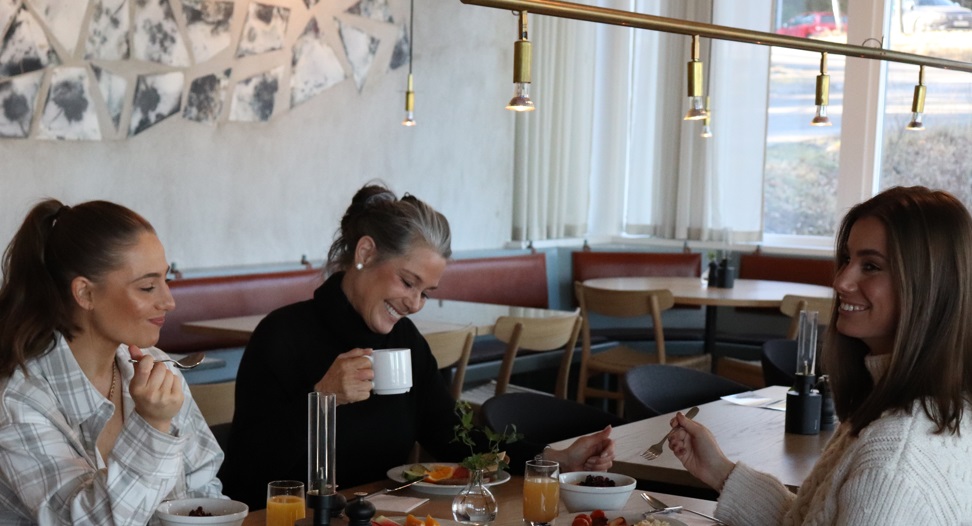 The brunch buffet is served from 11:30 a.m. to 2:00 p.m. on Saturdays and Sundays. The brunch is seasonal and varies from weekend to weekend. Here you can find, among other things, fresh salads, chicken drumsticks, scrambled eggs, freshly baked bread, freshly baked waffles with jam, etc.
During December, we pause our brunch buffet and start it up again for Trettonhelgen when we offer it on Friday 6 of January, Saturday 7 of January and also Sunday 8 of January.
Price SEK 325 per person. (0-5 years free of charge, 6-12 years half price, from 13 years SEK 325). Welcome with your table order!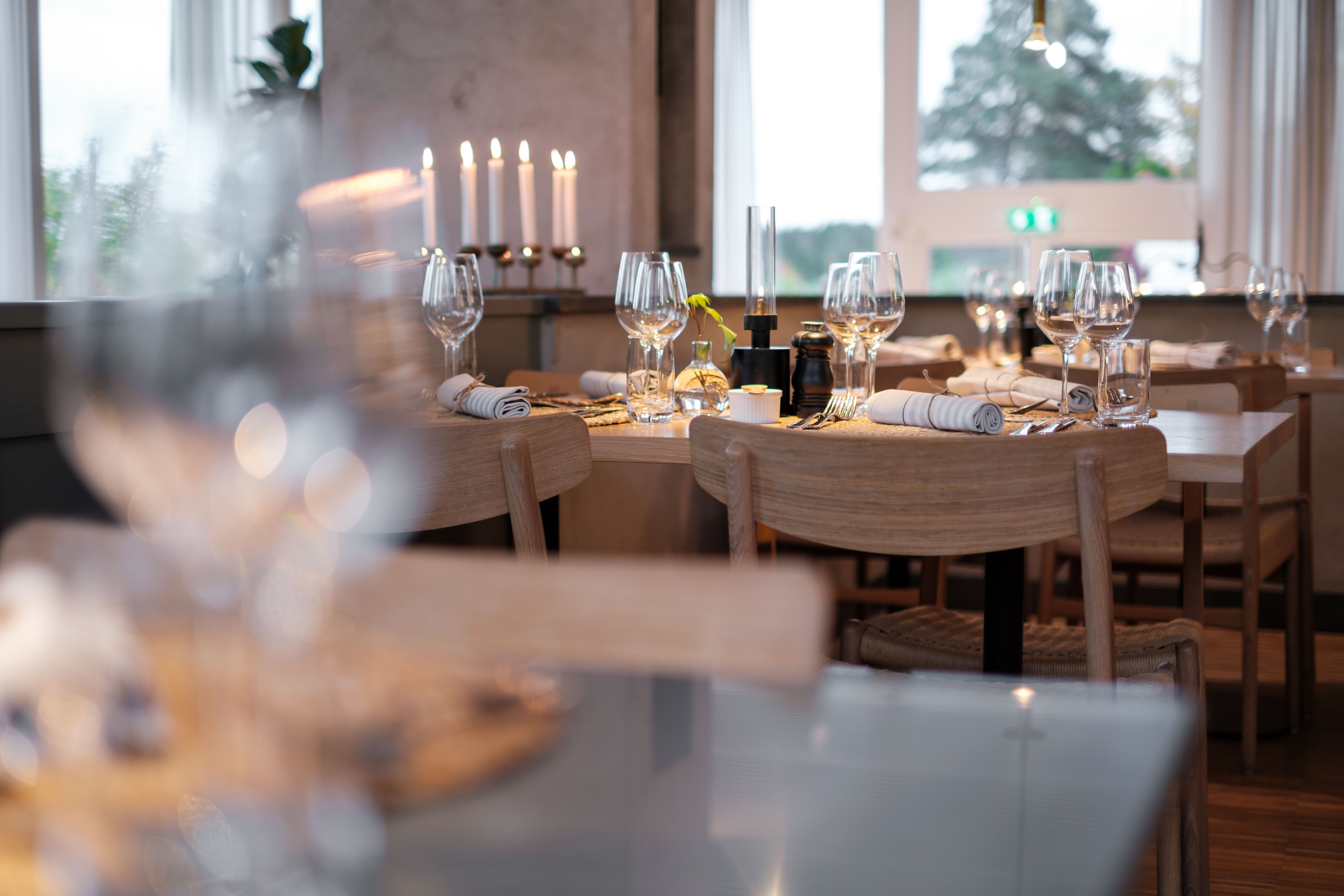 Delicious meals with a panoramic view
We offer delicious and healthy food. We strive to use organic and local products. Welcome to our restaurant with panoramic view of the sea.
Welcome!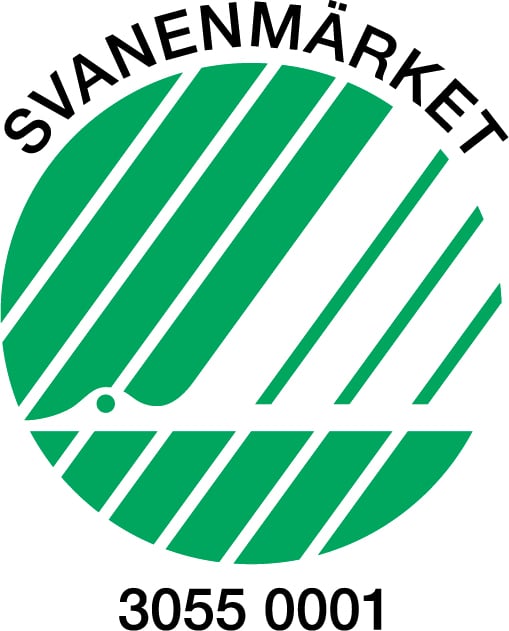 With our heart for the environment
We always strive to minimize the environmental impact without reducing quality and service. That is why we choose suppliers and products that have the least impact on the environment. The hotel is quality certified according to ISO 14001 and eco labeled with "Svanen". In addition, the restaurant is Krav certified.